We work with established private companies, government institutions, investors, funds and foundations in both crafting and realising their full sustainability potential. We are industry agnostic and advise companies of varying size both in the Nordics and globally.


Sustainability strategy
Bluestep is the largest speciality mortgage lender in Scandinavia with the vision of achieving an inclusive society where all are able to fulfil their economic potential.
We worked with Bluestep on initiating the next steps of their sustainability journey by supporting the definition of their future positioning in the market, their sustainability vision and how they will create value in the future when it comes to ESG.
The work was built up around workshops and ongoing close collaboration with the Bluestep team. The project concluded with the development of a detailed implementation plan and KPIs set to support Bluestep on reaching their future position.

Food waste strategy
Coop Danmark A/S is Denmark's leading consumer goods retailer and a cooperative, owned by 1.8 million members. Coop operates the retail chains Kvickly, SuperBrugsen, Dagli'Brugsen, Coop.dk Shopping, Coop.dk MAD and the subsidiaries fakta A/S and Irma A/S.
In an intensive engagement, The Footprint Firm helped Coop define their future strategic direction on food waste. The project was conducted in close collaboration with Coop to secure internal anchoring and consisted of multiple reinforcing workflows.
To inform the choice of strategy, we tested Coop's fit with different food waste market positions, estimated the reduction potential of food waste levers, and scrutinised possible ways Coop can mobilise around the selected food waste initiatives. The project was concluded with the development of a roadmap for implementation including a governance model to secure continuously progress and anchoring of Coop's food waste efforts.

Enabling Microsoft to create sustainability impact for their customers
The Footprint Firm and Microsoft has collaborated over the past years across several markets in Europe and globally. Microsoft is one of the most ambitious large corporations on climate change and sustainability, wanting to be carbon negative by 2030, have compensated for all historical emissions by 2050 and committed to investing in new sustainability technologies. Our engagement started in Denmark on establishing the underlying data for the ambitious Tech Action campaign and has since reached across the globe. The common theme of our collaboration has been to enable Microsoft to help their customers reduce carbon emissions, thus multiplying the impact Microsoft has on climate change compared to reducing their own emissions.
As part of the engagement, among many things we analysed sustainability trends in several industries and markets, quantified the CO2e reduction potential of using technology, developed hero cases and conducted training sessions for Microsoft staff, partners and customers.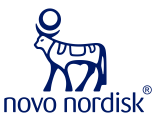 ESG industry reporting benchmark
The Footprint Firm assisted Novo Nordisk in developing their future strategy for ESG reporting, including disclosures. The basis for the work was the definition of a best-practice ESG reporting framework from existing standards and regulation and a benchmark of peers and competitors in- and outside of the pharmaceutical industry.
This work was carried over into a second phase including discussions on ambition and material topics, and how to provide stakeholders with the relevant disclosures, whether it being e.g. patients, NGOs, rating agencies or the public at large.
Lastly, available data was reviewed vis-à-vis the requirements from leading frameworks, and processes were reviewed and developed for future governance of the ESG reporting.

Sustainability strategy & ESG reporting benchmark
Polaris is a leading Nordic private equity company investing in mid-sized companies. We worked with Polaris on formulating the next step in their ESG strategy as well as their reporting approach which led up to Polaris' first annual sustainability report published in 2021.
During the project we supported Polaris in expanding their approach to ESG both in terms of their role as fund managers and in terms of what sustainability means for them internally in their Copenhagen office. As fund manager Polaris has now defined their main focus areas within sustainability and also expanded their approach to sustainability in the investment process and throughout their active ownership – through the development of the Polaris Sustainability Program.
The Sustainability Program was developed to create value and build knowledge across sustainability elements in Polaris' portfolio and is based upon best practice international frameworks and standards including SASB, GRI, TCFD and the GHG Protocol. Subsequently, we have supported Polaris in onboarding their portfolio companies to the program.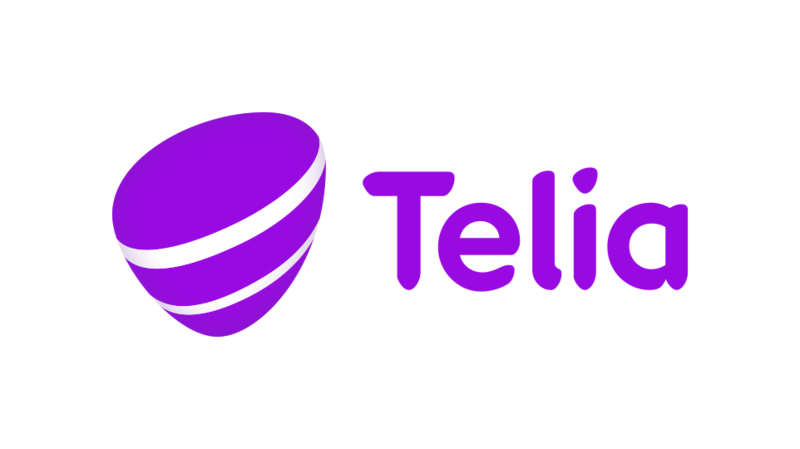 Scope 1-3 baseline, sustainability strategy & target setting
Telia Denmark is one of the largest telecommunications companies and network operators in Denmark with more than 1.6 million customers in 2020.
The Footprint Firm supported Telia Denmark in integrating sustainability into their core business and in strengthening their sustainability communication through the development of their first sustainability report in 2019 and in 2020.
To establish the starting point, we calculated the GHG emissions from both Telia Denmark's own operations and its value chain (Scope 1, 2 and 3) in accordance with the GHG Protocol and assessed their waste baseline. In close collaboration with Telia Denmark, the baseline was used to focus Telia Denmark's sustainability efforts and set ambitious, short-term targets. To make efforts actionable, The Footprint Firm developed a catalogue of GHG reduction levers, quantified the potential impacts and business cases, and organised a roadmap and a governance model to support progress.

Full scope 1-3 baseline
Tivoli is an amusement park and pleasure garden in Copenhagen. They have more than 4.5 million visitors a year, and hosts everything from rides, restaurants, and seasonal pop-up markets, to concerts, conferences, and ballet performances. The Footprint Firm supported Tivoli in estimating their first full Scope 1-3 baseline in accordance with the GHG Protocol.
The baseline process was executed in close collaboration with the Tivoli sustainability responsible to facilitate in-house capacity building in Tivoli, ensuring that the team is fully equipped with the right tools and knowledge to complete GHG accounting in-house going forward.
To onboard key stakeholders on Tivoli's efforts to understand and reduce their emissions, several other teams across the Tivoli organisation and more than 50 suppliers were engaged in the process. The Footprint Firm delivered a full Scope 1-3 baseline, an overview of potential CO2e reduction initiatives based on insights from the GHG accounting process and engagement with stakeholders, and a governance model to secure continuously progress and anchoring in the organisation.